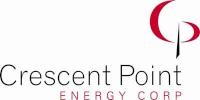 Crescent Point Energy Corp. and Legacy Oil + Gas Inc. are pleased to announce that Crescent Point has completed the acquisition of all of the issued and outstanding common shares of Legacy by way of arrangement.
Under the terms of the Legacy Acquisition, shareholders of Legacy exchanged each of their common shares for 0.095 of a common share of Crescent Point. Former shareholders of Legacy will be eligible to receive the CDN$0.23 dividend to be paid on July 15, 2015, to shareholders of record on June 30, 2015.
With the Legacy Acquisition, Crescent Point has acquired high-netback, low-decline second half 2015 average production of approximately 20,000 boe/d, and approximately 1,000 net sections of land, of which approximately 525 net sections are in southeast Saskatchewan. The southeast Saskatchewan lands include approximately 200 net sections in the emerging and highly economic Midale light oil resource play.