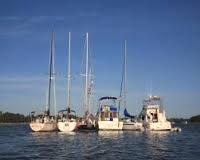 Crown Point Energy Inc. advised shareholders that a Special Committee of the Board has reviewed the purported "binding proposal" for financing (the "Last-Minute Proposal") received from dissident shareholder LAIG Oil Investments (LAIG) and after careful consideration has determined that it is not a bona fide offer of financing.
Furthermore, Crown Point advises shareholders that based on the advice of counsel, the Last-Minute Proposal is not "binding" at all, notwithstanding LAIG's claim that it is.
Crown Point strongly disagrees with LAIG's position that its Last-Minute Proposal should replace the second tranche financing (Second Tranche) that Crown Point has arranged with a strategic Argentine investor group (the "Strategic Investors").