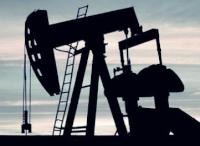 Cub Energy Inc. has commenced drilling the Rusko-Komarovske 23 (RK-23) well. The RK-23 well is 100% owned and operated by Cub in western Ukraine.
The RK-23 vertical well is the third well for Cub to drill on the RK licence and has a planned total depth of 900 metres measured depth (MD). The RK-23 well is to target the Miocene Lukovskaya sands, locally known as the L Sands.
The RK-23 location is approximately 500 metres south of the RK-22 well, which is producing from the L Sands in an adjacent fault block. The Company has contracted with Esta Well Services LLC, the same drilling company used in the drilling of RK-21. The well is expected to take approximately 20 days to reach the planned MD.