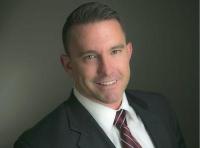 Cubility AS has appointed Brandon Buzarde as Vice President, International Sales.
Brandon, who will be based in Houston, will be tasked with increasing sales growth for Cubility's recently commercialized and innovative MudCube® technology and will lead a worldwide sales team comprising many of the industry's top solids and drilling fluids experts.
In addition, as part of a restructuring of Cubility senior management, Tore Grelland - previously Vice President of Sales & Marketing - will take on a new role as Vice President, Business Development & Operations, where he will manage day-to operations and identify future customers and partners
Other changes include Arne Thomas Haaland, formerly Chief Operating Officer, who will become Vice President of Technologies where he will manage Cubility's technology and R&D strategy; and Knut Haga who will move from Chief Technology Officer to Vice President of Projects.