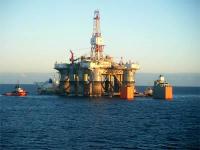 Cue Energy Resources Limited wishes to advise that post the departure of Mr Geoffrey King and Mr Andrew Young as directors of Cue, the Board has elected Mr Paul Foley as Chairman of the Company.
The Company wishes to thank both Mr King and Mr Young for their contribution and commitment to the Company since joining the Board in November 2011. They leave the Company with our best wishes.
Appointment of Director:
The Company announces the appointment of Mr Koh Ban Heng, BSc Applied Chemistry and Postgraduate Diploma in Business Administration (University of Singapore), as a Director of the Company with effect from 29 July 2015.
Mr Koh joined Singapore Petroleum Co Ltd (SPC) in March 1974 and held several key positions in the company before being appointed CEO in August 2003. He retired as CEO on 30 June 2011 and subsequently served as Senior Advisor from 1 July 2011 until 31 December 2014.
Currently Mr Koh is an independent director of Keppel Infrastructure Holdings Pte Ltd, a fully owned subsidiary of Keppel Corporation, Independent Director and Non-Executive Chairman of Keppel Infrastructure Fund Management Pte Ltd as Trustee-Manager of Keppel Infrastructure Trust which is listed on SGX and an independent director of Tipco Asphalt PLC, a listed company in Thailand.
In addition, Mr Koh is the Chairman of the ASEAN Council of Petroleum (ASCOPE) National Committee of Singapore. He also serves as Advisor to the Chairman and CEO of Dialog Group Berhad of Malaysia.
The Board of Cue Energy Resources Limited now comprises: