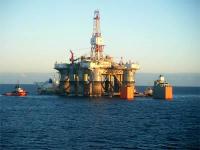 Cue Energy Resources Ltd (Cue) advises that at 08:00 local time on 20 December 2013, the Naga Utara-2 ST well is at a depth of 5,520 ft MDKB (1,676m).
Since the last report, a window has been milled in the 9⅝" casing and the well has been successfully sidetracked around the obstruction left in the original hole. The well is currently drilling ahead in 8½" hole towards a revised total depth of 6,818 ft MDKB (2,078m).
The well site is located in the onshore portion of the Kutei Basin on the island of Kalimantan (Borneo), approximately 10 km NE of the town of Samarinda. Naga Utara-2 is operated by SPC Mahakam Hilir Pte Ltd, a subsidiary of Singapore Petroleum Company Ltd.