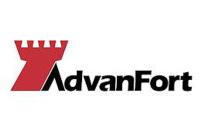 The Cyprus Department of Merchant Shipping (DMS) has licensed the AdvanFort Company, a world-leading provider of maritime security solutions for the commercial shipping industry, to supply the services of armed and unarmed escort guards on those of its flagged vessels transiting piracy high-risk areas, it was announced today.
The decision by Cypriot authorities comes just six months following similar approval by the Panama Maritime Authority (PMA) to conduct counter-piracy operations aboard vessels flying the Panama flag.
"The increasing scrutiny by some of the most important European Union countries, of armed guards on vessels flying their countries' flags, is already having its effect, and we are pleased to announce that AdvanFort continues to pass with flying colors," said AdvanFort President William H. Watson.