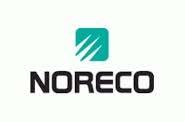 Drilling of the Xana exploration well in licence 9/95 on the Danish continental shelf has started. Norwegian Energy Company ASA (Noreco) is partner in the licence with an ownership of 20.1 per cent.
The licence is located close to the gas discovery Svane. The well is being drilled by the jackup drilling unit Noble Sam Turner. The main target is upper Jurassic sandstones, ca 4 600 metres below the seabed. Drilling time to target depth is estimated to approximately 140 days.
"While some have had their attention on the company's financial challenges recently, our exploration and operations experts have focused on ongoing business and concentrated on preparations for this exploration well. They have done a good job," says Tommy Sundt, CEO of Noreco.