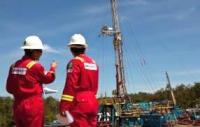 Dart Energy has entered into a Farm-out Agreement (the "Agreement") with Total E&P UK Limited ("Total UK") in respect of UK Onshore Petroleum Exploration and Development Licences PEDL139 and PEDL140 (the "Licences"), along with the other existing Licence participants Egdon Resources UK Ltd, Island Gas Ltd and eCorp Oil & Gas UK Ltd.
The Licences contain the Bowland Shale located in the Gainsborough Trough geological basin in Lincolnshire. The Licences cover approximately 240 km2.
Total UK is one of the largest operators in the UK sector of the North Sea. Total UK is a wholly owned subsidiary of Total S.A., listed on the London, Paris, Brussels and New York stock exchanges.
Under the terms of the Agreement, the existing Licence participants have agreed to restructure their arrangements and licence interests to facilitate the entrance of Total to a 40% working interest in the Licences. Total will pay US$1.6 million in back costs and earn a 40% interest in the Licences in return for funding a shale work programme of up to US$46.5 million.