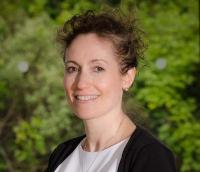 Further signifying the increasing awareness of UKCS decommissioning, Decom North Sea (DNS), the representative body for the offshore decommissioning industry, and the Oil and Gas Innovation Centre (OGIC) have announced a collaborative memorandum of understanding (MOU).
It's a logical match; DNS is well-known for its support of innovation as a means of ensuring maximum economic recovery through decommissioning, whilst OGIC accelerates the development of demand-driven innovative technology within the oil and gas industry.
The MOU articulates both parties' wish to support operators, contractors, SMEs and a range of other stakeholders to develop the safe and cost-effective offshore decommissioning solutions required by operations and government. At an aggregate estimated cost in excess of £50 billion (2014 prices), UKCS decommissioning presents a fertile environment for the advancement of technology, which also provides the opportunity to allow the UK to develop a world-renowned decommissioning capability.