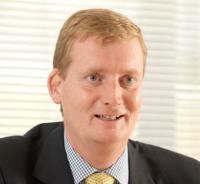 Decom North Sea (DNS), the representative body for the offshore decommissioning industry, has reinforced its commitment to the future of decommissioning by signing up to the Engineering Construction Industry Training Board's (ECITB) Skills Charter.
Safeguarding the future workforce is of particular importance to the UK decommissioning sector. During the next 35 years, over 5,500 wells, 400 facilities and 10,000km of pipelines are forecast to be decommissioned. At an aggregate estimated cost in excess of £50 billion (2014 prices), it is imperative that the next generation of skilled workforce is in place to ensure this work is undertaken as efficiently and cost-effectively as possible by the UK market.
Decommissioning also represents an excellent opportunity for specialisation and international competiveness of the UK supply chain (equipment, services and facilities), thus having a significant impact on employment and the broader economy.