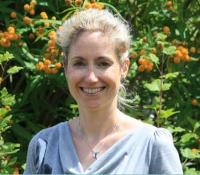 Decom North Sea (DNS) says that Karen Seath will join the organisation in September, in the role of General Manager.
With the total cost of UKCS decommissioning expected to reach approximately £4.5billion in the next five years, these are strategically critical times for the North Sea decommissioning industry.
This has been amply demonstrated by the publication of the Wood Review and the more recent "Scotland's Independent Expert Commission on Oil and Gas: Maximising the Total Value Added". Both reports urge the industry to find "game changing" solutions to the challenges of decommissioning.
Karen therefore joins DNS at an exciting time for the industry. With significant experience in both the public and private sectors, Karen has spent over 20 years ensuring that collaboration, strategic development and risk and regulatory management are top of the agenda.