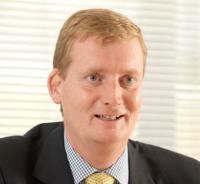 Offshore oil and gas decommissioning is a growth industry and in the UK, we are ideally placed to make the very most of the prospects North Sea decommissioning represents. Whilst there is no doubt that many within the oil and gas sector are increasingly aware of this, it has been identified that the industry requires further detailed knowledge about the "why, what and how" of decommissioning.
As the dedicated North Sea decommissioning industry organisation, Decom North Sea (DNS) plays a pivotal role in assisting operators and the entire supply chain to appreciate the legislative and operational framework within which decommissioning activity takes place, thus ensuring they are ready to develop efficient decommissioning programmes and solutions during these strategically critical times for decommissioning.
Therefore, the popular training course An Introduction to Decommissioning - From Planning through Execution returns to Aberdeen next month for a fifth successful session. Informing delegates of the background, scope and key issues associated with the decommissioning sector, the 2-day course covers topics including decommissioning legislation, safety and environmental issues, late life operations, identifying best practice and improvement opportunities across the field.