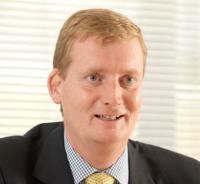 Decom North Sea (DNS), the representative body for the offshore decommissioning industry, has announced the full programme for its flagship event, Decom Offshore 2015.
Decommissioning – The Economic and Operational Challenges is sponsored by DNV GL and takes place in Aberdeen on May 27 and will support and focus on the cost and efficiency challenges facing the decommissioning sector. With decommissioning costs forecast to reach in excess of £50 billion (2014 prices) over the next 35 years, Decom North Sea's overarching objective is to drive the collaboration and nurture the innovation that is the lifeblood of cost-effective decommissioning.
Panel and information sessions will feature input from major operators and service companies, including Amec Foster Wheeler, Marathon Oil, Shell, Perenco and CNR International. This agenda will provide delegates with the opportunity to receive updates on operators' decommissioning plans, and an understanding of how the supply chain can efficiently maximise the opportunities available, whilst contributing to the Maximising Economic Recovery UK Strategy.
Information and panel sessions on key topics will include: Decommissioning Cost Efficiencies; Reducing Cost and Improving Efficiency of Supply Chain, Examples of Collaborative Solutions and the Operators' Insight into Operational and Economic Challenges.