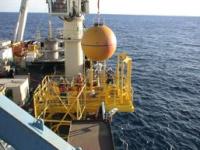 Deep Down, Inc. has received the largest order in the company's history valued at $13 million directly from a super-major operator.
This order includes one phase of new systems and equipment to be delivered in 2016 for installation in the Gulf of Mexico. The project is structured to ensure a continuous cash-positive position for the company.
Ron Smith, Chief Executive Officer of Deep Down, Inc. stated, "Receiving an order of this magnitude, during the current industry downturn, is a major vote of confidence in our ability to continue providing innovative solutions for our customers. We are humbled by the trust placed in us and are well prepared for the work ahead."