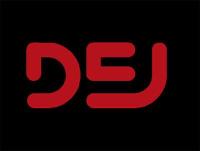 Dejour Energy Inc. updates current development progress underway at the Woodrush/Hunter Project ('Woodrush') in NE B.C.
The Company has contracted Ensign Drilling Partnership to drill two wells at its Woodrush production complex. Rig arrival is scheduled for Friday December 5th with completion and tie in to existing infrastructure prior to year end. These wells will target both the Halfway oil and Gething gas pools known to be productive at Woodrush at depths between 3500'- 4000' with the dual objectives of expanding both current field production and Company YE 2014 reserve values. A third well is projected for H1-2015.
As operator of the Woodrush/ Hunter Project, Dejour will own a 99% working interest in the two new wells. The Project currently encompasses 23,000 gross (17,000 net) acres with 3 oil wells and 6 natural gas wells operating at Woodrush and 2 additional gas wells operating in the adjacent Hunter project in Northern B.C.