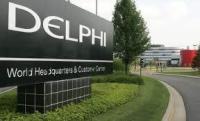 Delphi Energy Corp. provides the following operations update on its Montney capital program.
Delphi has completed and tested its fourth consecutive horizontal Montney well utilizing a 30 stage slickwater hybrid completion. The first three Montney wells at East Bigstone stimulated with the same 30 stage slickwater hybrid fracturing technique continue to exceed the Company's type well expectations.
Delphi's 100 percent working interest 15-30-60-23W5M Montney well was drilled to a total depth of 5,834 metres with a Company record horizontal lateral length of 3,014 metres.