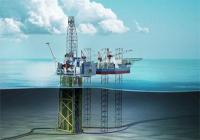 The field is located in the central part of the North Sea and was proven in 2008. The size of the field prior to drilling the appraisal wells was 24 million standard cubic metres (Sm3) of recoverable oil, 1 million Sm3 of recoverable condensate and 4.5 billion Sm3 of recoverable gas.
The objective of well 16/1-22 S was to investigate reservoir rocks and reservoir quality, as well as secure depth control along the west flank of the field in Middle Jurassic to Upper Triassic reservoir rocks (the Hugin, Sleipner and Skagerrak formations) in order to optimise well sites with a view to the drainage strategy.
Sidetracks 16/1-22 A and 16/1-22 B were drilled 1000 metres northeast and 1350 metres north, respectively, of 16/1-22 S in order to investigate reservoir rocks and perform additional data acquisition. 16/1-22 A also aimed to investigate an underlying seismic anomaly.