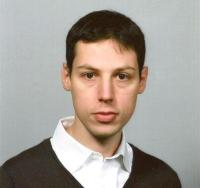 dGB Earth Sciences is to strengthen its training and services capabilities with the appointment of Arnaud Huck as the company's Chief Geoscientist.
Arnaud, who has over 10 years' experience in the geosciences industry, will have a variety of responsibilities in his new role including the management of dGB's services-based operations and customized studies worldwide and the training of seismic interpreters on dGB's open source software OpendTect.
Up to 500 geoscientists have been trained on OpendTect to date at dGB's offices in the Netherlands, Houston and Mumbai with Arnaud responsible for training up to 100 himself. Nine dGB geoscientists will report to Arnaud in his new role with new training modules on pseudo-well modelling and seismic inversion to also be introduced over the next few months.