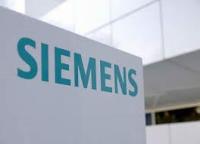 CSBC Corporation Taiwan has chosen Siemens to supply diesel-electric propulsion systems and other accessories for four 65,000-ton semi-submersible deck cargo vessels (SSDCVs).
The country's largest shipyard is building the vessels for a customer in Singapore. Compared to conventional mechanical propulsion technologies, Siemens' diesel-electric system will reduce fuel costs by up to 15 percent, resulting from unique power management features. Likewise, associated propellers, rudders and thrusters will improve the vessel's maneuverability when operating at low speeds. Each propulsion system includes an IDS comprising low-voltage propulsion motors and frequency converters that facilitate economic, energy-saving vessel operation, as the components are perfectly matched to one another.
In order to protect the ocean from unnecessary pollution ballast pump systems will help effectively control and dispose of pollutants.