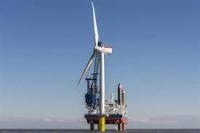 Henrik Brünniche Lund has been appointed Investor Relations Director in DONG Energy.
Henrik Brünniche Lund comes from a position as Head of Investor Relations in the Mærsk Group. He is 50 years old, holds a Master of Economics and has experience from a number of banks, including the Danish banking group Danske Bank.
Henrik Brünniche Lund starts on 1 March 2016. He will be responsible for Investor Relations and will report directly to Marianne Wiinholt, DONG Energy's CFO. Allan Bødskov Andersen will continue to head the two areas Group Treasury and Risk Management.