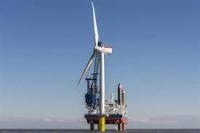 DONG Energy and the state owned entity, Energinet.dk, have signed an agreement under which Energinet.dk will acquire DONG Energy's 100% ownership stake in DONG Storage for a total consideration of DKK 2.25bn on a debt and cash free basis.
Included in the price is a payment from Energinet.dk relating to an earn-out that was part of DONG Energy's divestment of Lille Torup Gas Storage Facility in 2007 to Energinet.dk.
DONG Storage owns and operates Stenlille Gas Storage Facility, which is the largest of two gas storage facilities in Denmark with a working gas volume of 575 mcm, corresponding to 57% of the total Danish gas storage capacity.