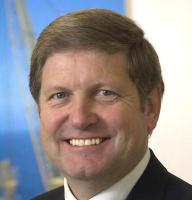 Dron & Dickson has appointed Doug Sedge as a non-executive director.
With almost 40 years' experience in the oil and gas industry and with 31 of those years in managerial and executive roles, Doug's background and expertise in general and operational management will be an immense asset to Dron & Dickson.
Most recently Doug was the CEO of Sparrows Group, during which time he was instrumental in developing several new international locations for the company.
Doug has also held the position of CEO for Aberdeen-based RBG, an offshore fabric maintenance contractor. Prior to this, he spent 24 years with Weatherford International, as Regional Vice President for Europe, West Africa and the former Soviet Union Block.