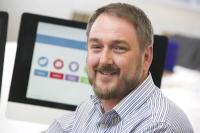 Dron & Dickson increases its portfolio of skills with the gain of CompEx training licence.
CompEx training modules are globally recognised as setting the industry standard, and this accreditation sees Dron & Dickson become one of a selected number of UK centres licenced to validate core competency of employees and contract staff within both offshore and onshore industries.
Colin Maver, group director of Dron & Dickson, said: "We are delighted to announce Dron & Dickson's CompEx accreditation. With an outstanding QHSE record ourselves, we have the ethos, skills and knowledge in place to ensure that we are teaching people to understand the correct procedures, not just to pass an assessment – and that will have a huge significance on the capability of those who undertake our CompEx training."
Dron & Dickson will provide an innovative and collaborative approach to their training, which has been designed in conjunction with imorph.
The CompEx training and assessment will be delivered by Dron & Dickson Electrical Technical Authority, Bob Banks. With vast experience of delivering training on a global scale, working offshore and is holder of no fewer than six CompEx units himself, Mr Banks said: "How we teach and how our students learn is revolutionary in the context of CompEx training. Rather than revising theory, our training involves class interaction between the trainer and each other, whilst drawing on their own experiences.
"Ultimately it leaves the class with a real comprehension of what they have learnt – not just a short-term memory. With that comes the ability to transfer that understanding to the everyday workplace – critical to a safer oil and gas industry."