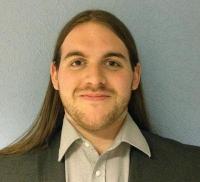 Dron & Dickson, specialists in design, supply and maintenance of hazardous area electrical equipment, has appointed a new sales manager to oversee its Hull operation.
Robert Courtney, who joined Dron & Dickson as a sales coordinator at its Aberdeen office in 2013, has been promoted to the role of sales manager at the Hull branch.
Commenting on his new role and relocation to Hull, Robert said: "I am extremely excited to embark upon a new challenge within Dron & Dickson and contribute to the company's ongoing success. Since joining Dron & Dickson last year, I have been part of a number of major developments and I am very keen to see what the future holds.