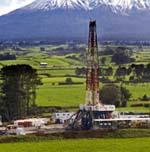 East West Petroleum Corp. has acquired ownership and control over 3,900,000 common shares in the capital of Valor Ventures Inc. pursuant to a non-brokered private placement conducted by Valor through the facilities of the NEX board of the TSX Venture Exchange.
The Shares were acquired pursuant to the accredited investor prospectus exemption set out in section 2.3 of National Instrument 45-106 - Prospectus and Registration Exemptions. The consideration paid for each Share was CDN$0.05, for aggregate consideration to Valor of $195,000.
As a result of the acquisition of the Shares, East West owns and controls a total of 3,900,000 common shares in the capital of Valor, representing approximately 16.74% of the issued and outstanding common shares of Valor. East West has acquired the Shares for investment purposes and may in the future acquire or dispose of securities of Valor, through the market, privately or otherwise, as circumstances or market conditions warrant.