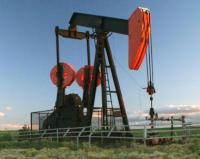 David Sidoo, President and CEO of East West Petroleum Corp., provide the following operations update on the ongoing nine well exploration drilling program in the Taranaki Basin of New Zealand with joint venture partner and operator, TAG Oil Ltd. (TAG).
The Company has been informed by TAG that the Cheal-E2 well located in the Cheal North exploration permit has reached total depth of 2,198 meters, and that the operation was completed on time and on budget. TAG also reported that well logs from the Cheal-E2 well indicated hydrocarbon bearing strata was encountered within the Urenui and Mt. Messenger formations supporting the decision to complete and production test the well.
Production testing of the Cheal-E-2 well, as well as the Cheal-E-1 well, which well logs also indicated the presence of hydrocarbon bearing strata in the Urenui and Mt Messenger formations, is expected to commence in mid-October.