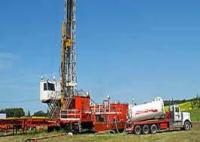 Edge Resources Inc. Closes $3.5 million Oversubscribed Financing with Key Capital Partners, Announces Commencement of Drilling Programme and Appointment of Joint Broker
Edge Resources Inc. ("Edge" or the "Company") is very pleased to announce that it has closed a financing that has raised CDN$3.5 million (the "Placing") through the issuance of 35,000,006 common shares (the "Placing Shares") with new and existing institutional investors at a price of 6p (CDN$0.10) per share for gross proceeds of £2.1 million.
The oversubscribed Placing was completed at a 14% discount to the most recent AIM trading price, was supported by sector specialists and major new - and existing institutional - investors (including Henderson Global Investors, Edge's largest capital partner).