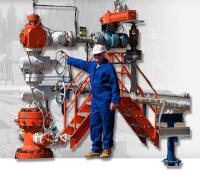 EFLO Energy, Inc. is pleased to announce the annual results of the reserve estimation and economic evaluation (NI-51-101 compliant).
RESERVES
The following summarizes certain reserve information based on an independent assessment by Deloitte LLP ("Deloitte") effective August 31, 2013 using pricing forecasts effective June 30, 2013 (the "EFLO Deloitte Reserve Report").
The EFLO Deloitte Reserve Report was prepared in accordance with definitions, standards and procedures contained in the Canadian Oil and Gas Evaluation Handbook ("COGE Handbook") and National Instrument 51-101 Standards of Disclosure for Oil and Gas Activities ("NI 51-101").