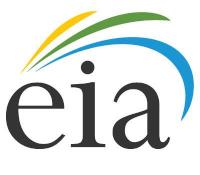 U.S. commercial crude oil stocks decreased 2.951 million barrels to 142.057 million barrels in the week ended October 23, Energy Information Administration (EIA) data showed Wednesday.
Analysts surveyed Monday by Platts had expected an inventory draw of 2 million barrels.
Distillate stocks have fallen the last six weeks a total of 12 million barrels. Last week's decline was the largest seen during that stretch.
One key question facing the market is whether distillate demand will prove strong as attention shifts toward winter heating.
Implied distillate demand jumped 442,000 b/d last week to 4.261 million b/d. The four-week moving average equaled 3.972 million b/d, a 10% surplus to the same period a year-ago.
On the U.S. Gulf Coast (USGC), combined low and ultra-low sulfur diesel (ULSD) stocks fell 1.872 million barrels, to 34.641 million barrels, 3.6% below the five-year average for the same period.