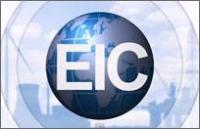 Many of the world's leading operators and contractors will gather at EIC Connect Oil & Gas 2014 in Manchester to identify UK capability for major oil and gas projects globally. Taking place on 25-26 November, it promises to be the biggest energy supply chain event of the year.
EIC Connect Oil & Gas 2014 will follow its successfully established format, with supply chain presentations running alongside a two-day conference and exhibition. Speakers from major companies, who operate at the frontline of the global oil and gas industry, will lead an expert conference programme to offer invaluable insight to the critical challenges and opportunities facing the supply chain today.
Lord Livingston, UK Minister for Trade & Investment, will lead a Plenary Session outlining the theme for the conference: 'A 10-Year Global Outlook for UK Companies in the Oil & Gas Industry', with Matthias Bichsel, Executive Director at Shell and Robin Watson, CEO of Wood Group PSN.
The opening session will be followed by a first-class conference programme aimed at educating suppliers on future trends across the upstream, midstream and downstream industries.