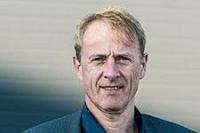 In a meeting in the Corporate Assembly of Statoil ASA on 9 June 2015 Øystein Løseth was elected as new chair and Roy Franklin as a new member and deputy chair of Statoil's board of directors.
Chair of the board Svein Rennemo and board member Jim Mulva had in advance informed the nomination committee that they did not wish to stand for re-election in 2015. Bjørn Tore Godal, Jakob Stausholm and Marjan Oudeman were re-elected as members of the board of directors. Board member Rebekka Glasser Herlofsen, who was elected to the board from 19 March 2015, has been elected until the ordinary election of shareholder-elected members to the board of directors in 2016.
Øystein Løseth has been a member of Statoil ASA's board of directors since 1 October 2014 and is a member of the board's audit committee. Løseth has significant top managerial experience in the energy sector, with particular expertise and experience from the European energy market. He worked in Vattenfall AB from 2009 to 2014, first as an Executive Vice President and then as the company's Chief Executive Officer from 2010. In the period 2003 - 2009, Løseth worked for the Dutch energy company NUON, first as Division Managing Director, then as Managing Director and Chief Executive Officer. In addition, he has extensive management experience from Statkraft and Statoil within strategy and business development. Løseth is a Norwegian citizen, and graduated as M.Sc. from the Norwegian University of Science and Technology and as B.Sc. in Business Management from BI Norwegian School of Management in Bergen.