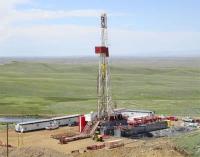 Elk Petroleum Limited has appointed Mr Timothy Hargreaves as a Non-Executive Director of the Company.
Mr Hargreaves has over 35 years experience in technical and managerial roles in the petroleum and mining sectors in Asia and the Middle East for major companies including BHP, Fletcher Challenge and Union Texas Petroleum as well as start ups and small to mid-sized independents. He has led successful exploration and commercialisation campaigns in Pakistan and Egypt, which were dependent upon technical and commercial innovation in complex regulatory environments. Since 2009 he has been Research Director of Resources for Republic Investment Management, manager of a Singapore-based investment fund, which is a major investor in ELK and the major participant in the Convertible Secured Loan Facility for funds recently raised by the Company (announced on 16 April 2015) and, until recently, he was a Director of The Environmental Group Limited.
Elk's Chairman, Dr Neale Taylor, welcomed Mr Hargreaves to the Board.