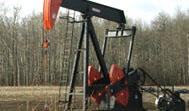 Emerald Bay Energy Inc. provide an update on recent activities in Texas.
At Wooden Horse, the Company continues production procedures of the Horizontal Edwards well, Kuhn 1H. The Company has now moved ahead with the previously announced plan to add additional stages to the electric submersible pump (ESP). Since the well started pumping in mid January Kuhn 1H has shown significant improvements in oil cut and overall fluid volumes.
The Company is now in the process of moving forward with plans to begin increasing the pump speed with the anticipation that the oil cut will increase as the fluid volume that sits above the ESP is lowered.