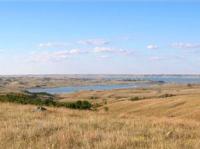 Emerald Oil, Inc. has closed the previously announced transaction with Koch Exploration Company, LLC for total consideration of approximately $17.4 million, including normal and customary closing adjustments.
Koch Exploration also reimbursed Emerald for their proportionate share of existing AFEs, bringing the total transaction size to $22.8 million.
The proceeds from the sale will be used to pay down a portion of the outstanding borrowings under the Company's revolving credit facility.