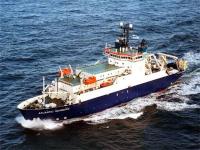 The Board of Directors of Electromagnetic Geoservices ASA (EMGS) has appointed Christiaan A. Vermeijden as new Chief Executive Officer (CEO).
Vermeijden is 42 years old and comes from the position as Global Offshore Geotechnical Director of Fugro N.V., where he was part of the Executive Management Team. Vermeijden has worked for Fugro since 2000 in several challenging management positions around the world, and brings with him extensive international experience and knowledge of the oil and gas service industry. He holds a Master in Science (MSc) degree in Physical Geography from the University of Amsterdam and a Master in Business Administration (MBA) from the Rotterdam School of Management.
The current CEO Stig Eide Sivertsen will continue his tenure until Christiaan Vermeijden takes over the role in the beginning of 2016, and he is then expected to resume his non-executive directorship at the Board of EMGS.