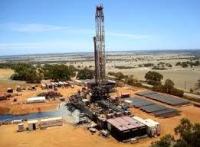 On behalf of the EP 368 and EP 426 Joint Venture, Perth Basin domestic gas producer Empire Oil and Gas has interpreted the Lockyer Deep and North Erregulla Deep prospects to have significant upside gas potential due to its latest high case interpretation that joins the two prospects into one large prospect for the high case prospective resource estimates.
This follows the reprocessing of vintage seismic data in EP 368 and EP 426 and the interpretation of all existing data in these permits.
This high case structural closure effectively combines both prospects into one continuous closure covering a combined area of 39.6km2.