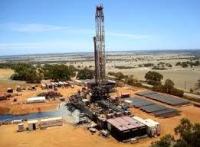 Empire Oil & Gas NL says that Mr Brett Heading has resigned as a Director of the Company.
Empire Chairman Mr Tony Iannello thanked Mr Heading for his substantial contribution to the Company during a pivotal period in its growth and development.
'Brett's extensive corporate and commercial skills were invaluable to Empire during the Board change over in November 2013, the buyout of ERM Power's joint venture interests and the recent capital raising,' Mr Iannello said.
'These transactions have positioned Empire for strong growth. I thank Brett for his wise counsel during this period and wish him all the best for the future.'