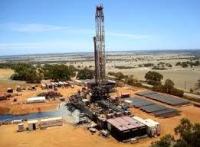 Empire Oil & Gas advises that experienced businessman Phil Garratt has been appointed as a Non-executive Director of the Company.
Mr Garratt has more than 30 years of senior management experience in a range of industries including oil exploration, development and distribution and telecommunications.
He has worked extensively at a global level to help grow and develop businesses in these fields in his capacity as a principal and investor. He has also been a director and officer of several public companies in North America and Australia.
Through his family's private investment company Vison Pty Ltd, Mr Garratt subscribed to shares worth a total of approximately $3 million in Empire's recent share placement and rights issue. Vison has been a shareholder in Empire since 2013 and with the latest subscription increased its shareholding to 5.75 percent.