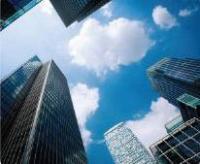 Eneabba Gas Limited has appointed Barnaby Egerton-Warburton as Managing Director of the Company to drive the development and growth of Eneabba's prospective Perth basin gas portfolio as well as its strategic power station asset. Barnaby, who is currently a Non-executive Director of the Company, will assume the executive role immediately and effective from 1 August 2015.
Mr Egerton-Warburton brings strong commercial skills from his experience in the investment banking industry with a focus on the energy sector. Mr Egerton-Warburton holds a Bachelor of Economics, is a graduate of the Australian Institute of Company Directors and is a member of the American Association of Petroleum Geologists.
'We are delighted to have secured the services of Barnaby during this exciting period in the Company's development and are extremely positive about the future growth prospects for Eneabba' said Garry Marsden, Eneabba Chairman.