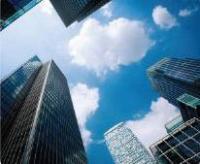 Eneabba Gas Ltd has now exercised the option contained in the binding Heads of Agreement, to buy GPP's subsidiary GCC Methane Pty. Ltd. which holds the 50% interest in EP447, Perth Basin, Western Australia.
GPP is pleased to announce that now that ENB has exercised its option, the parties will enter into a Sale and Purchase Agreement for all the issued capital in, and GPP's claims on GPP's wholly owned suubsidiary, GCC and will enter a Royalty Deed to give effect to the royalty right. GCC owns a 50% interest in Exploration Permit 447, located in the Perth Basin, and includes the legacy Walyering Gas Field.
ENB paid a $30,000 non-refundable option payment for the 45 day exclusive period during which time ENB carried out its due diligence on the Permit. Now that ENB has exercised its option to acquire GCC (GCC's only asset is EP 447) it will pay a further $820,000 too Greenpower for 100% of the issued capital of and GPP's claims on GCC.