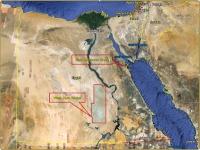 Energean Oil & Gas and MOG have jointly submitted a bid for the exploration and production of hydrocarbons in offshore areas 4118/05, 4218/30 and 4118/10 in Montenegro.
Energean Oil & Gas will act as the Operator with a 60% share, while Mediterranean Oil & Gas will hold a 40% share.
Energean Oil & Gas SA holds 4 exploration and 2 development licences and is the only Operator of hydrocarbon fields in Greece. The company has produced over 115 million barrels of oil and 850 million m3 of natural gas from the Prinos and South Kavala offshore fields.