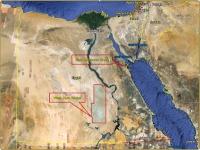 Energean Oil & Gas says that estimated recoverable oil reserves (2P) at its assets in the Gulf of Kavala, offshore North Eastern Greece, have increased by more than 10 per cent. The reserves now exceed 30 bbls, compared to 27 million bbls a year ago.
According to the Competent Persons Report (CPR), completed by independent consultant ERC Equipose LTD, the recoverable reserves at the Prinos Oil Field are estimated at 11,9 million bbls, those at the Prinos North Oil Field are estimated 3.4 million bbls and those at the Epsilon Oil Field are 15 million bbls.
The upgraded reserves are based on the latest evaluation of data obtained from the ongoing study of the three oil fields and seismic survey reprocessing, as well as from information acquired during the drilling of two wells in Prinos, which were completed by Energean during the autumn of 2013.