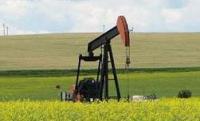 EnerJex Resources, Inc. has doubled its acreage position in the Company's Mississippian Oil Project from 2,840 gross (2,556 net) acres to 6,370 gross (5,267 net) acres.
The expansion acreage is located in Woodson County, Kansas, in close proximity to EnerJex's existing operations. Included is a 90% working interest in 1,200 acres located directly adjacent to acreage that the Company successfully developed in 2013, which is in the early stage of secondary recovery.
EnerJex expects to drill approximately 100 oil wells on this new acreage, and management expects this expansion to contribute new proved reserves to the Company's year-end reserve report. EnerJex earned this acreage after achieving certain development milestones related to the adjacent acreage, and it expects to earn another 320 acres in this area after achieving additional development milestones.