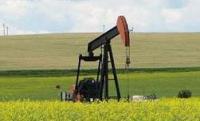 EnerJex Resources, Inc. announced an update on its operating activities in Morgan County, Colorado, where the Company owns a 100% working interest in approximately 19,000 acres covering the majority of Adena Field.
EnerJex has successfully initiated production from the previously announced J-Sand well at a rate of more than 30 barrels of oil per day, which is consistent with the rate observed during testing operations. This production rate far exceeds management's expectations of approximately 10 barrels of oil per day for high-ranked J-Sand wells.
The Company has successfully re-entered and tested an additional J-Sand well which is expected to be tied into production during the coming weeks. In addition, EnerJex is evaluating the potential to begin selling a significant amount of natural gas from idle J-Sand and D-Sand wells during the first quarter. The Company plans to continue aggressively reactivating and recompleting oil wells in Adena Field throughout 2014.