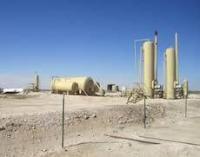 Enhanced Oil & Gas Recovery Limited has appointed Ms. Yujiang Tong as a non-executive director of the Company.
Ms. Tong is currently the Vice General Manager of Shenzhen Xinhongye Communication Co. Ltd (SXC), a publishing company based in Shenzhen, China. SXC publishes a magazine focused on the resources industry.
Ms. Tong joins the EOR Board to lead the Company's fundraising initiatives. She has an extensive business network in China and her education qualifications include a Bachelor of International Business from Guangxi University.
The Board of EOR welcomes Ms. Tong and looks forward to working with her to complete the Company's acquisition of the Wailawi Project and its re-compliance with Chapters 1 and 2 to the ASX Listing Rules.