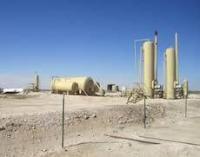 Enhanced Oil Resources Inc. has appointed Andrew Hromyk as the Company's Chief Executive Officer.
Mr. Hromyk joined the Company's Board of Directors in mid-November, and has been mandated to significantly reduce operating costs, preserve capital and conduct a strategic review of the Company's assets concurrent with the ongoing evaluation of the Milnesand and Chaveroo oil fields by Schlumberger Technology Corporation announced September 18, 2014.
"I and the other newly appointed members of the Board of Directors are hopeful of securing the support of shareholders at the upcoming AGM", said Mr. Hromyk. We look forward to this new challenge and are confident that we can take the necessary steps to ensure the Company has the potential to grow beyond its current state of affairs."