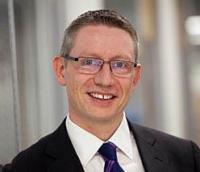 EnQuest PLC is pleased to announce the appointment of Neil McCulloch as president, North Sea, with effect from 1 April 2014.
Neil has held a number of senior positions in the oil and gas sector, and joins EnQuest from international oil and gas company OMV AG, where he had the global role of senior vice president production & engineering. Prior to this, Neil spent 11 years with BG Group in a range of senior UK and international roles, most recently as vice president & asset general manager, UK Upstream, with accountability for the delivery of BG's UK North Sea business.
Neil will succeed David Heslop, who retires from his role as managing director UKCS on 1 April 2014. Thereafter David will continue to support EnQuest in an advisory capacity or on special projects.