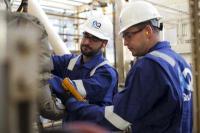 EnQuest PLC has exited from its small investment in Tunisia.
In May 2013, EnQuest announced an agreement to acquire interests in the Didon producing oil field and the Zarat permit, from PA Resources AB and certain of its subsidiaries ('PAR'), PAR was to retain a partial interest in the assets following EnQuest's acquisition.
In August 2014, EnQuest announced that the acquisition of Didon had completed in mid-July and the consideration of $23 million was to be kept in escrow pending an appropriate response from the Tunisian authorities. The backstop date for the transaction has now passed and the parties have elected not to extend it. Accordingly the interest previously acquired by EnQuest has been returned to PAR, the $23 million has been returned to EnQuest and EnQuest has no future obligation to complete any acquisition pursuant to the May 2013 agreement with PAR.