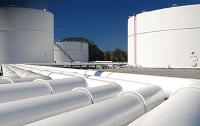 Enterprise Products Partners L.P. has executed long-term agreements that support development of a new 416-mile, 24-inch diameter pipeline to transport crude oil and condensate from the company's Midland, Texas terminal to its Sealy storage facility west of Houston. From Sealy, the new pipeline would link to Enterprise's ECHO terminal through an interconnect with the Rancho II pipeline, which is scheduled to be in service in July 2015. Through ECHO, customers will have direct access to every refinery in Houston, Texas City, Beaumont and Port Arthur, as well as Enterprise's dock facilities.
The new pipeline will have the capability to provide up to 540,000 barrels per day of take-away capacity for growing volumes of crude oil, and condensate from the Permian Basin. Service is expected to begin in the second quarter of 2017.
The hydrocarbons will be gathered by trucks and pipelines into Enterprise's Midland terminal and then delivered in up to four segregated batches to Sealy. The different grades of hydrocarbons handled by the Midland-to-Sealy pipeline include West Texas Sour, West Texas Intermediate, Light West Texas Intermediate and condensate. Enterprise is in the process of adding incremental storage capacity to support the new pipeline and the existing West Texas Gathering System.